In less than half a day, there was a vacancy in the president director position at two state banks. PT Bank Rakyat Indonesia Tbk (BRI) President Director Suprajarto rejected his appointment as the new president director of PT Bank Tabungan Negara Tbk (BTN) in the extraordinary meeting of BTN's shareholders on Thursday (8/29). He also chose to resign from that new position. As a result, the reshuffle step from the State-Owned Enterprises (SOEs) Ministry, as the majority shareholders of the two top state banks, triggered a stir.
Suprajarto announced his resignation three hours after BTN held the meeting. It was already rumored that he would reject the new position in BTN.
On Thursday (8/29) night around eight o'clock, Suprajarto held a press conference at the TeSate Restaurant in Menteng, Central Jakarta, where he revealed the reasons behind his refusal.
The senior banker claimed he had never been invited to discuss the matter. He knew his appointment decision after reading news from the media.
Therefore, Suprajarto rejected the decision from BTN's shareholders to make him the new president director in that bank. "I decided to resign from BTN."
In the press conference, Suprajarto said he has not thought about his next career after resigning. He only wants a vacation and celebrates his son/daughter's wedding, which will take place this Saturday.
The SOEs Ministry's decision to move Suprajarto from BRI to BTN raises questions. He succeeded in making this state-owned bank able to make a profit of Rp 30 trillion in 2018. In comparison, BTN's net profit was only 10 percent of that amount.
On the other hand, the SOE Ministry's decision made the BRI president director position vacant. Reportedly, the bank's new boss could come from one of its current directors or another state-owned bank.
One of the names mentioned is Bank Negara Indonesia (BNI) President Director Achmad Baiquni. He had served as finance director at BRI.
BNI and BRI will also hold extraordinary meetings of shareholders to change their board members on Friday (8/30) and Monday (9/2), respectively.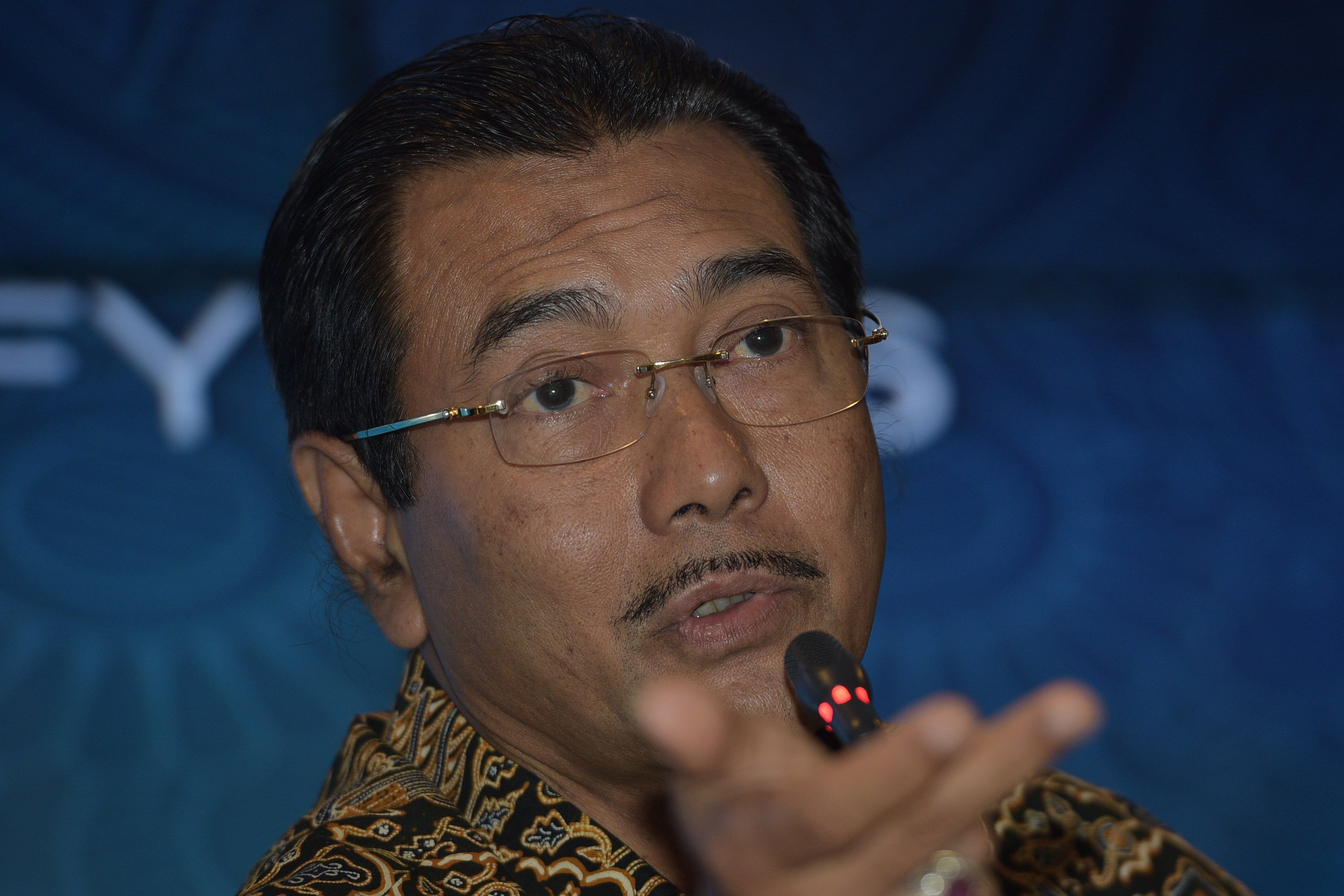 Suprajarto refused to become BTN's president director, having led BRI earlier. (ANTARA FOTO/Prasetyo Utomo)
Not following Jokowi's Prohibition
President Joko "Jokowi" Widodo has warned all ministers not to take strategic policies, mainly replacing officials in their respective ministries and SOEs, until the formation of a new cabinet next October. The reason is that the cabinet's remaining tenure is less than two months.
The Coordinating Maritime Affairs Minister Luhut Binsar Pandjaitan has also asked them to obey the president's order. "Not only applies to the Ministry of SOEs. All should not make strategic decisions until a new cabinet is formed," he said.
The Presidential Chief of Staff Moeldoko mentioned the same thing. "All ministers are advised not to issue strategic policies or replace certain positions," he said.
However, since a month ago, five state-owned companies had announced plans to hold an extraordinary meeting of shareholders for changes in management. According to the management of those banks, the meeting was a request from their shareholders, of which the SOEs Ministry is the majority shareholder.
SOEs Minister Rini Soemarno did not deny or affirm the plan to overhaul the management of state-owned companies. "I don't know. We'll see," she said at the Presidential Palace Complex in Jakarta on July 19, 2019.
Meanwhile, the SOEs Ministry's Deputy of Financial Services, Surveying, and Consultants Gatot Trihargo said the reshuffle is intended for five companies that have gone public: Bank Mandiri, Bank Negara Indonesia (BNI), BTN, BRI, and Perusahaan Gas Negara (PGN).